Father Joe Stefancin (Fr. Joe)
---
Father Joseph Anil Kumar Pasala (Fr. Anil)
Associate Pastor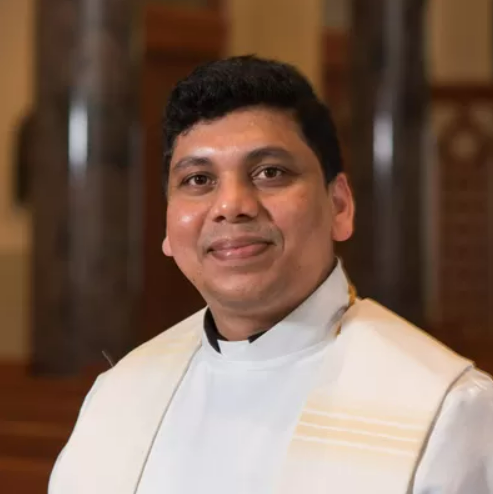 ---
Now Hiring
Parish Administrator
Stop in the parish office to apply!
---
Lindsey Andrea
Administrative Assistant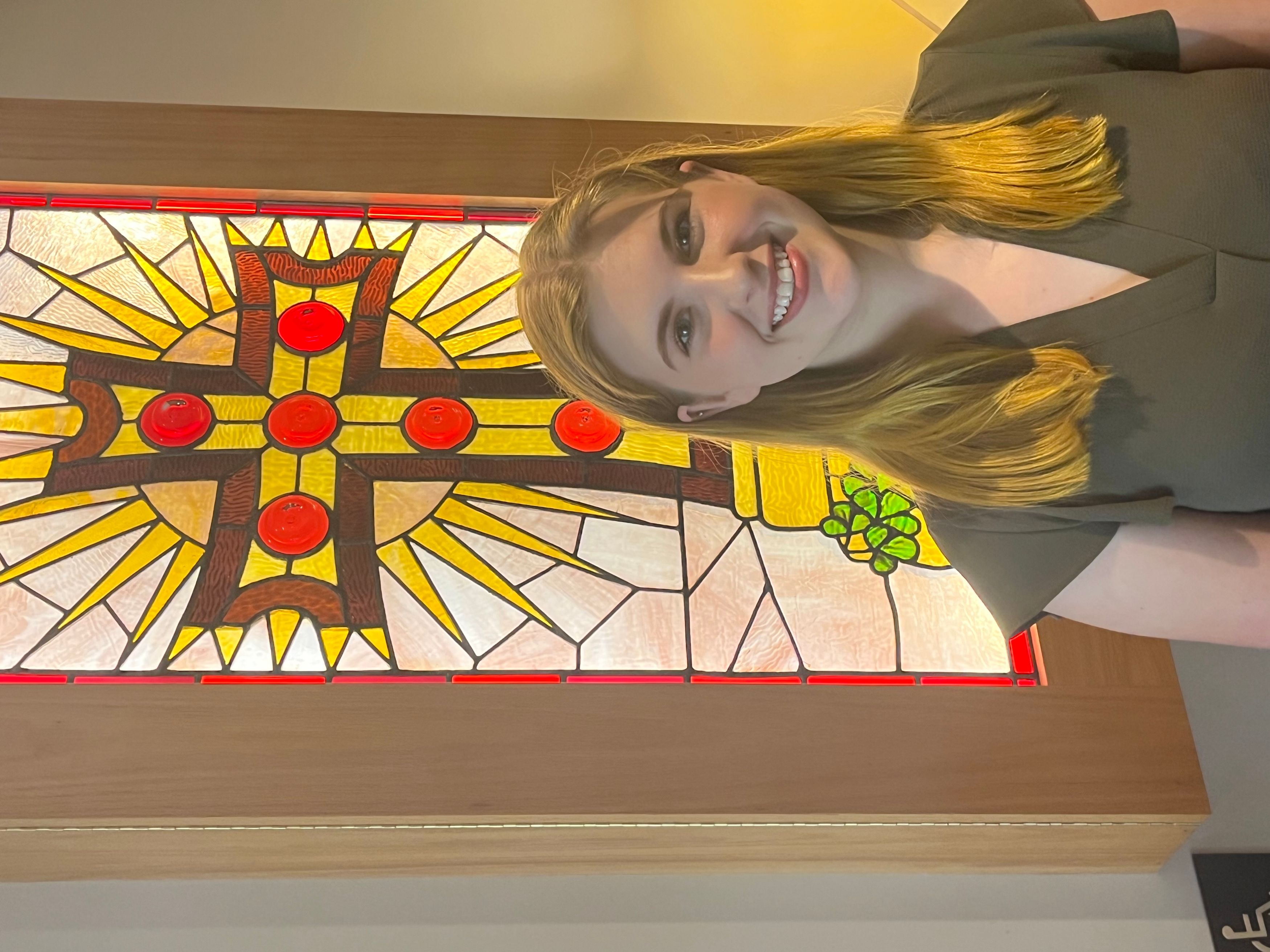 ---
Susan Landry
Accountant
(715) 425-1879 ext. 104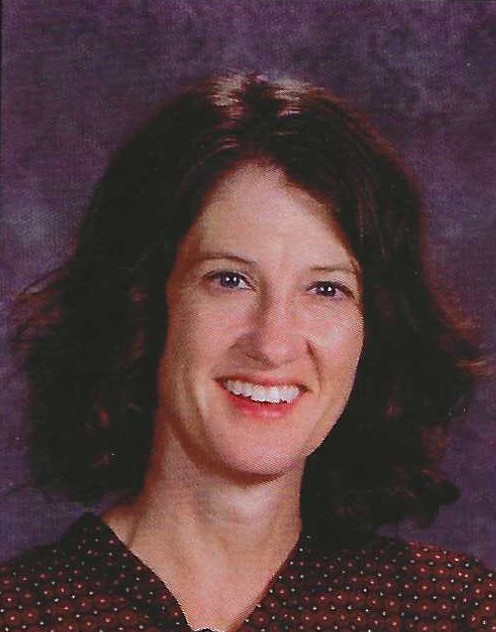 Susan Landry is our accountant at Saint Bridget Church. She is a member of Saint Patrick Church in Hudson, which no one seems to be holding against her since the staff and parishioners of Saint Bridget have been very welcoming. Before coming to Saint Bridget, she spent fifteen years working for a financial institution and two years as an accountant at a Catholic school. When Susan's not indoors she'll make up any excuse she can to be outdoors hiking, snowshoeing, or just plain loitering.
---
Barrett Grove
Coordinator of Liturgical Ministries
(715) 425-1879 ext. 108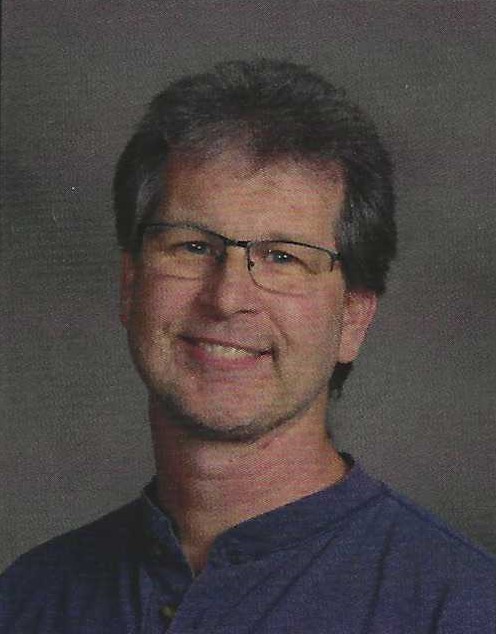 Barrett started at St. Bridget in 2010 as the Coordinator of Liturgical Ministries. He wears a lot of hats in his role, but one of his favorites is leading music with musicians in the Praise Team on Sundays. Before coming to St. Bridget, Barrett was a Master Electrician in Minnesota. Watt!? How cool!
Barrett graduated from the Dunwoody Institute in Minneapolis with a degree in Electrical Construction and Maintenance. He enjoys fixing things, working on jobs around the house, and buying things at auctions to resell. He is a lifelong member of River Falls, and St. Bridget Church, and even graduated from the Parish School! Barrett and his wife, Kris, have been married since 1994 and have been blessed with two adult children, Brian and Amanda, and a cat named Rascal. Barrett feels it is an honor to work in this community.
---
Jodie Rubenzer
Spiritual Direction & Discipleship
(715) 425-1870 ext. 110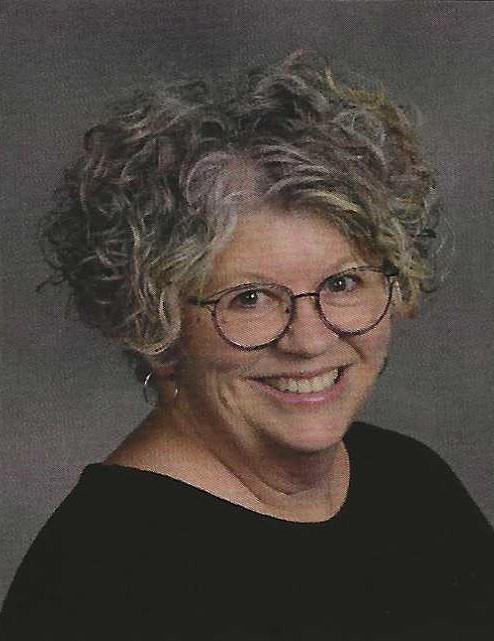 Jodie has been working at St. Bridget since 1995. Her current role is Spiritual Direction and Discipleship, in which she really loves companioning people on their spiritual journey, whether it be through RCIA, marriage preparation, or Spiritual Direction.
"Each of us has our own story of how God is present in our lives and listening to these stories helps me to grow in my own faith journey."
Jodie attended Chippewa Valley Technical College. She has also completed a two-year study in Youth Ministry through the Diocese of LaCrosse, a one-year study in Servant Leadership, and a three-year study in Spiritual Direction through the Franciscan Spirituality Center in LaCrosse. She worked at Luther Hospital in Eau Claire as a Unit Coordinator while her husband Dan finished up school.
In 1993, Jodie and Dan moved to River Falls, where he started working at the River Falls Area Hospital as a Radiologic Technologist, and she started at St. Bridget. They have three daughters, who are all graduates of St. Bridget School, and five grandchildren. Jodie enjoys spending time with Dan and her family in the outdoors. She also enjoys knitting and doing crafts, and spending time on the porch. Both Jodie and Dan feel it is a blessing to work in the community in which they live.
---
Tessa Schuermann
Coordinator of Teen Faith Formation
(715) 425-1879 ext. 106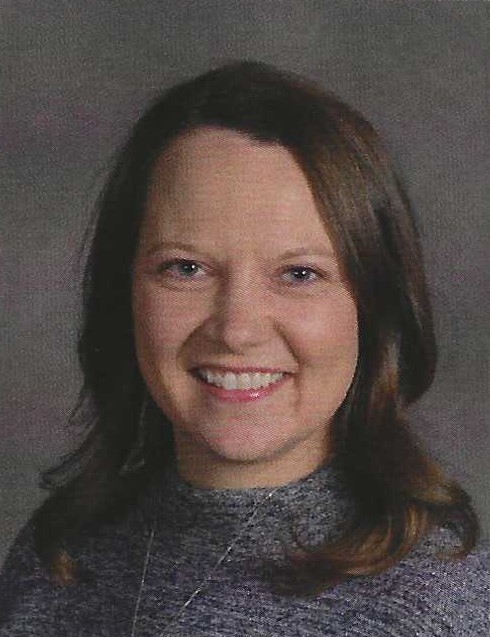 Tessa started at St. Bridget in 2004, serving as the Coordinator of Teen Faith Formation. Before coming to St. Bridget, she worked at a daycare center throughout high school and during summers/breaks in college. Tessa graduated from Viterbo University in La Crosse with a BA in Ministry and a minor in Spanish. ¡Bien hecho! She loves getting to know teens, listening to their faith experiences, and praying with them.
Tessa, her husband Chad, and their two children Priscilla and Levi, live in River Falls, in, according to Tessa, the best neighborhood in town! Tessa loves spending time with her family, drinking coffee, reading, hiking, snowshoeing, sitting around a campfire, and playing games.
---
Diane Wengelski
Coordinator of Children's Faith Formation
(715) 425-1879 ext. 105
Diane started in 2006 as the Coordinator of Children's Faith Formation. Before coming to St. Bridget, Diane worked in the high tech world as a Software Engineer Manager! That may seem intimidating, but don't worry, her bark is worse than her byte!
Diane enjoys most all aspects of her job, but every year she especially looks forward to First Communion celebrations.
"Seeing the eagerness that the youth always have to receive Eucharist is so inspiring! And humbling! We should ALWAYS be that eager to receive!"
Diane was born and raised in Osceola, went to the University of Eau Claire for school, where she graduated with degrees in Computer Science and Mathematics, and then, after leaving the high tech world, attended the University of St. Thomas, where she completed her coursework for a Masters of Theology. Diane now lives in Hammond with her husband Chris. They have two adult children, Jacob and Kelly, and a rescue Chihuahua named Chevy – named supposedly after the vehicle that hit him as a puppy. Diane loves cooking and fitness, especially hiking in the mountains. To her, a "vacation" is going to Palm Springs and hiking 10+ miles per day! She also really enjoys reading, and learning just about anything – she wonders if her true vocation was "student"!
One of Diane's favorite Gandhi quotes is:
"Be the change you want to see in the world."
Another is from Martin Luther King, Jr:
"Darkness cannot drive out darkness; only light can do that. Hate cannot drive out hate; only love can do that."
Diane says, "these quotes support my belief that Jesus calls us to RADICAL, unconditional, counter-cultural love. I pray for the guidance of the Holy Spirit to do that to the best of my ability!"
---
Randy Koller
Maintenance
(715) 425-1870 ext. 112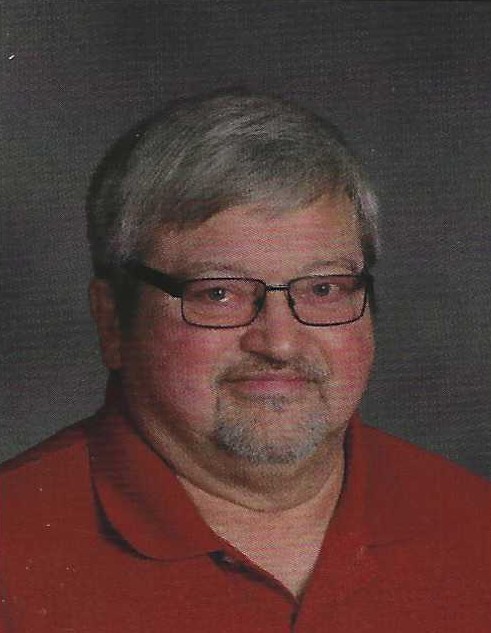 Randy is the Maintenance Director at St. Bridget. Before starting his role here in 2019, Randy used his degree to work as an Industrial Machine Mechanic for most of his carrier, and he was also a farmer from the Big River area. What he likes most about his role at St. Bridget is that he gets to work with all the wonderful staff and parishioners seven days a week!
"Father Joe and Fr. Anil are great to work for."
Outside of work, Randy enjoys spending time with his wife, Roxy, his three children, and six grandchildren. He also enjoys woodworking, rock hounding, and the outdoors. Randy and Roxy have lived in River Falls since 1985 and have been members at St. Bridget since then as well. Randy also enjoys ministries in the parish, such as cantering and eucharistic ministering.
---
Adrian Amundsen
Housekeeping