Faith Formation Meal
The Faith Formation meal for Sept 28 is Penne Pasta with tomato meat sauce, Caesar salad, Garlic bread, Fresh berries, & Cookies. Dinner will be served from 5-6:40 p.m., in the Father Jerry Harris Fellowship Hall, for a free-will offering. All are welcome! Contact Tessa or Diane with questions.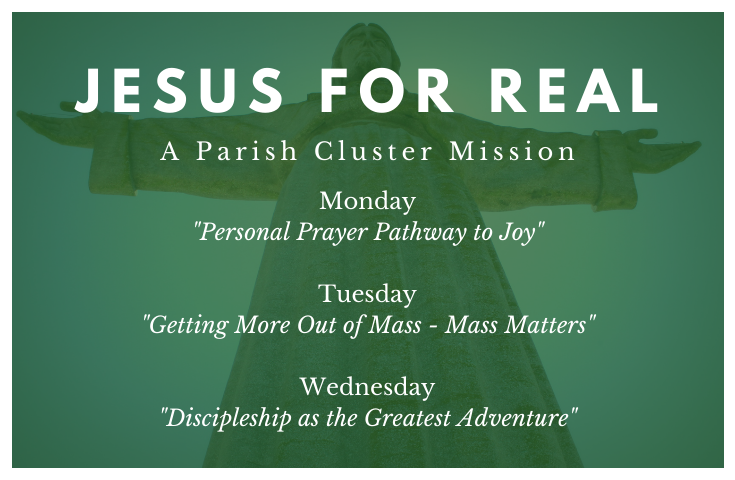 All are Welcome!
Parish Cluster Mission October 3, 4, & 5. Begin, renew, or revive your personal relationship with Jesus as your Lord, savior, and friend. Click "Read More" for more information.
Read More
Weekend Live-Stream Mass
Click "Read More" to view the live-stream of the weekend Mass.
Read More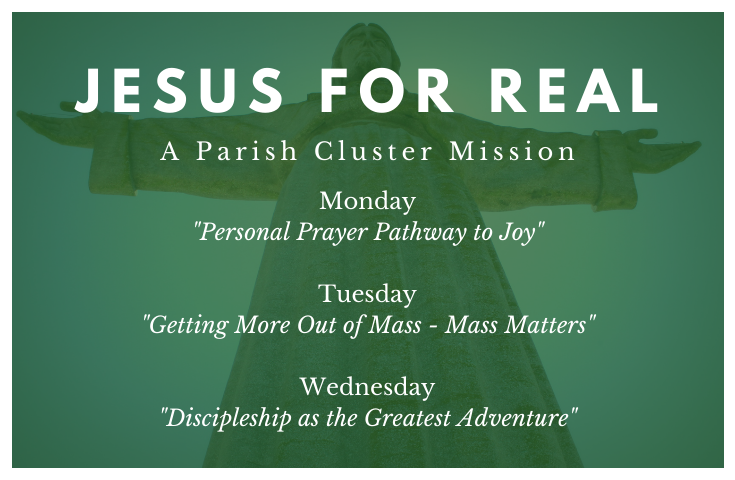 Mission Statement
We awaken faith, build community, and make disciples.