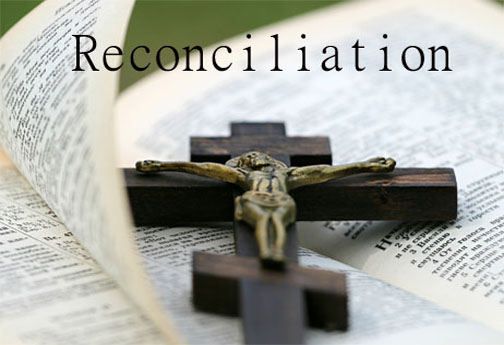 The Catholic Sacrament of Reconciliation (also known as the Sacrament of Penance) has three elements: conversion, confession and celebration. In it we find God's unconditional forgiveness, and, as a result, we are called to forgive others.
The Sacrament of Reconciliation is celebrated in the parish in a community setting during Advent and Lent and privately any Saturday afternoon at 4:00 to 4:30 p.m. or by arrangement with the pastor. You can reach Father Harris by
phone
or by
email
.
Children in grades 2 or older have the opportunity to prepare for this sacrament. This involves the parents using a book with their child. They are also expected to come for a parent meeting in the Fall, a Sunday enrollment ceremony, an evening of learning centers, a retreat night, a personal interview, culminating in the celebration of the Sacrament during Advent.
**Please contact
Diane
for more information on First Reconciliation.