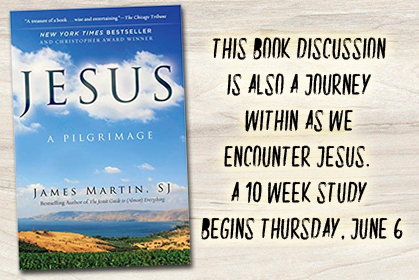 Jesus a Pilgrimage, by James Martin
Book Discussion and journey within as we encounter Jesus. This will be a 10-week study beginning Thursday, June 6, 10:30 – noon. Please sign up at the Information Desk or by filling out the form below.
Participants are responsible for purchasing their own books.
Join the talk as we begin our walk into Jesus a Pilgrimage.