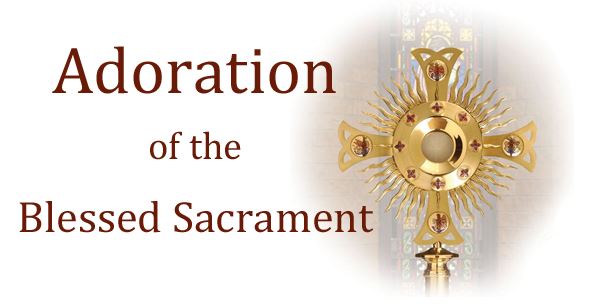 Tuesdays – 8:30 a.m. – 8 p.m.
Adoration of the Blessed Sacrament takes place each Tuesday in the Sacrament Chapel at the church. You are welcome to stop by the chapel and spend a few special, quiet moments with our Lord.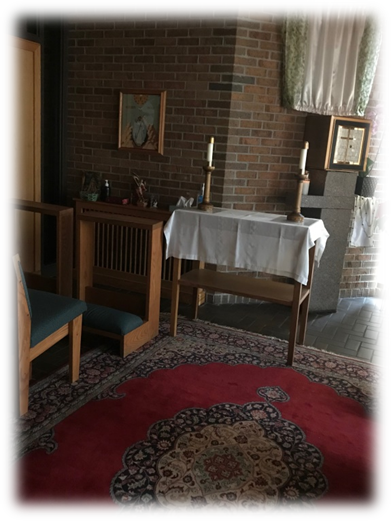 SESSION TWO!
Our experience of God's presence through the practice of yoga is something
we are blessed to be able to share in faith communities. Experiencing God's
Presence on our mats, in our breath, through the Word, translates to how we
experience God's Presence in the midst of busy lives. We are truly
grateful to be able to share what we have experienced, God's promised
Presence, through the practice of yoga with others.
Sign up at the information desk and make checks payable to Yoga Devotion.
STARTS JANUARY 8TH
5-6PM • Lubich Hall
Goes for 8 weeks
Cost is $64
Centering Prayer
A centering prayer group meets here at St. Bridget.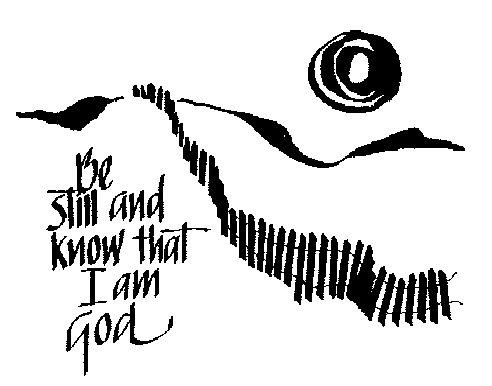 What is Centering prayer
?
Centering prayer is a receptive method of silent prayer. Participants gather to pray in silence and communion with one another. It emphasizes prayer as a personal relationship with God and as a movement beyond conversation with Christ to communion with Christ.
When will we meet?
We will gather every Wednesday Morning at 8:00 a.m. in the Garden View Room at Church.
What do I need to know?

If this is a new way of praying for you, it would be helpful to email me ahead of time so that I can share with you the simple steps of this prayer. Again, you are not asked to pray a loud, this is your personal time to come together with others in silent prayer.
Lunch with Friends: Dinner with a Stranger, book discussion.
We will meet for 5 consecutive Thursdays, beginning January 24 from Noon to 1:00 p.m.
Bring your book and your lunch and join in discussing this very intriguing invitation of
Books can be purchased on Amazon for $10.00, check with Fox Den in downtown River Falls or email jrubenzer@stbparish.com if you will need me to order you a book.